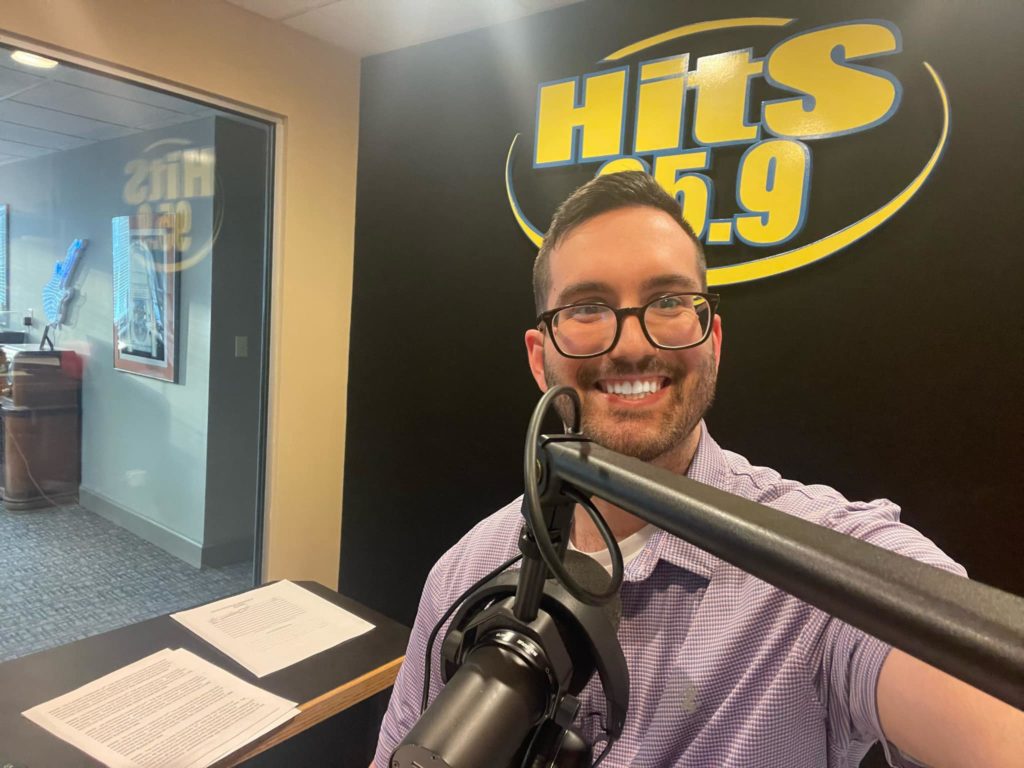 *Hometown:*
I was born at St. Peters Hospital in Albany, NY in 1999. I was supposed to be born two months after my actual birthday on September 21st. My mom & I were going to be a day apart birthday's however, there were other plans in the works. You guessed it… I'm a preemie! This caused me to have cerebral palsy immediately. I grew up in South Glens Falls, but have moved around a few times, living in Winter Park, Florida for two years and then Allentown Pennsylvania for exactly six months and 13 days from September to March. I left right after the pandemic (COVID-19) started and now live at home with my parents! (No Shame!)
*College/University:*
College/University: I graduated from South Glens Falls High School in June of 2018 and Full Sail University in April of 2020 with still taking new classes that come into the program that I studied from time to time.
*3 Favorite Movies:*
42, Home Alone and the Sandlot.
*Hidden Talents:*
I like to think that I have such a good memory, I wouldn't say that it might be a hidden talent, but I have a stat wizard from anything sports. You can always find me on sites like Elite Prospects, Baseball Reference along with checking the ECHL and AHL transactions page from time to time. I love minor league sports.
*Favorite Place(s) You've Visited:*
Ever since I could remember I always went to Wells Beach, Maine as a family with my mom, dad, sister and my brother-in-law. We missed 2012, due to Hurricane Sandy and stopped fully going a year into college. It's where my sister got engaged and holds a special place in my family's heart. Others I'd say Port St. Lucie Florida or San Antonio Texas.
*Songs/Artists You're Currently Listening To:*
I am all over the board with my music. I listen to anything from the 50's to what's current now. Just depends on what mood I'm in. There are a lot of songs currently that are being played on HITS that are on my playlists. But a few of my favorite songs currently are Beautiful Mistakes by Maroon 5 featuring Megan Thee Stallion, Dancing Feet by Kygo featuring DNCE, Relate by for KING & COUNTRY and Sacrifice by The Weekend. So, if you hear them on HITS, don't tell John, I probably wanted to hear them!
*Favorite TV Shows:*
Bar Rescue, My Lottery Dream Home, Bachelor, Bachelorette, Stranger Things, Love is Blind, and I love wrestling shows such as WWE & AEW.
*Favorite Sport Team(s):*
Phoenix Suns, New York Mets, Buffalo Sabers, Buffalo Beauts, Buffalo Bills and our hometown team the Adirondack Thunder.
*Who is someone you admire?*
I can think of a few people that come to mind, Dave Strader, The owners of the radio station the Ashworth's, Dan Miner, John Pratt and my parents. All have shaped me for who I am today as a person, along with what I do as an on-air talent and helping me achieve my craft.
*Tell me three pet peeves?*
Someone who doesn't take their job seriously.
Someone who always shows up late.
Someone who litters all over the place.
*A typical day like for you at the radio station?*
I usually get here around 11:30am. I'll go over last-minute show-prep that I prepared that morning and connect with colleagues and see if they need anything from me. I'm all about being a team player. Then I'll go over anything that's needed or left from my Program Director, John and then I'll put my apron and start cooking something for On Demand Diner which starts at 12:00pm Monday through Friday!
Flashback to when you were 10 years old. What do you want to be when you
grow up?
I've always wanted to be involved in broadcasting or sports in some capacity.
On Sunday mornings, you can usually find me?
Recovering from the week, or the hockey game before if the Thunder are at the Cool Insuring Arena. I'm usually sleeping in until 9:00am ish, doing laundry, preparing for the next week or I am at breakfast with my girlfriend or my dad!
How do you think your colleagues would describe you?
Someone who was obsessed with Axe body spray in my high-school days. I hope that they see me as a hard work and someone who's willing to do whatever is needed, even if that means sweeping the break room.
Name a few of your daily habits (other than a shower and brushing your
teeth)?
I'll play video games as I am a gamer. I'm also slightly obsessed with TikTok, which is why I came up with the TikTok of the day segment on the Afternoon Drive.
What do you do at the Radio Ranch?
Currently am I on the air in the afternoon's from 12:00pm-6:00pm so I am on the air during that time. When I'm not talking, I am helping out with marketing and media things for the Radio Station