If you missed today's PICK OF THE LITTER from The SPCA of Upstate New York, here's the information on this week's featured furry friends who are looking for furr-ever homes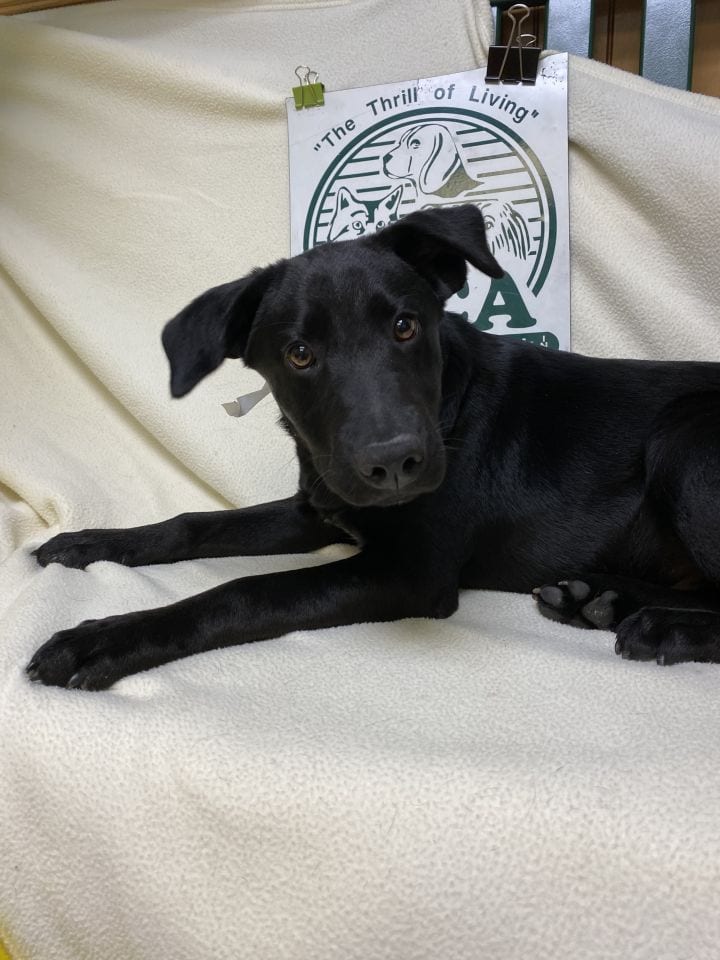 Gus (DOG)Not all older pups are perfect! Some have to have a little more training than others, as they never had it till later in life. But they all can become wonderful companions. Gus is about 6 months old, and he's a black lab mix, a beautiful dog. He had no training and no manners when he came to our shelter. In the couple of weeks we've had him he has gotten better on a leash, not perfect but he's getting there. He has learned to sit and wait at doors until they're opened. Gus is smart ,he learns easy and is always eager to please. Gus is very sociable, he loves new people and loves other dogs. He is very energetic so a playmate would have to match his energy. Gus would be a great hiking or running buddy, and with time ,patience and most of all love, Gus will be that perfect dog. Gus has been neutered and is current on all his routine vaccinations.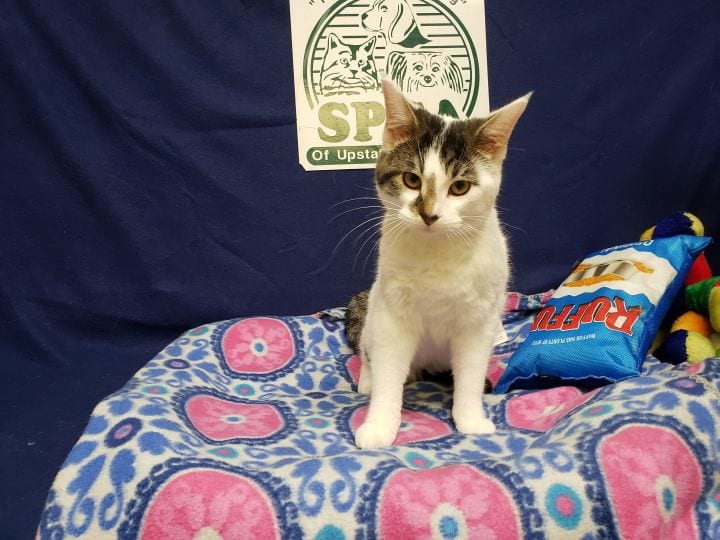 Data (Cat)He may not be an itty bitty kitten but Data is still all play and a ball of energy. At 7 months old he still acts very much a kitten, running around chasing his toys and playing with anyone who'll play with him. He's definitely entertainment. Data is a handsome white and grey tiger shorthair. He doesn't mind being held but his favorite thing to do is just run and play. He knows how to keep himself busy. No matter the age all kittens deserve a home and a family and Data is the next best thing to a kitten. Data had been neutered and current on all his routine vaccinations.

Remember that you can find information on ALL of the animals who are available for adoption at www.spcauny.orgSpecial thanks to Warren Tire Service Center of Upstate New York for helping us present THE PICK OF THE LITTER
More Posts for Show:
Hits Hot Breakfast with John Pratt