If you missed this week's "PICK OF THE LITTER" from THE SPCA OF UPSTATE NY, here's the information on this week's featured furry friends who are looking for furr-ever homes: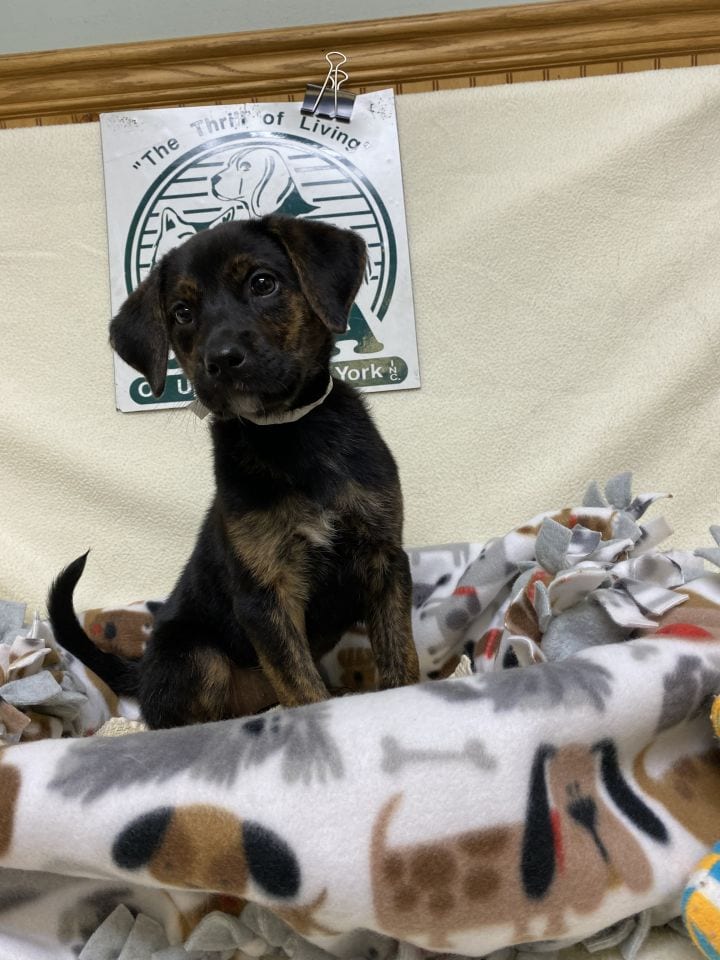 Maggie (Photo above)
This pup loves to play and has one agenda, and that is to entertain the people around her. She loves bigger stuffed animals and will put them in her mouth and just wait for you to look her way. Maggie is full of character and has a wonderful personality. At about 11 weeks old she knows nothing but playfulness. She is a cute hound mix, black and brindle, floppy little ears that make her even cuter. This beautiful girl is in need of a place she can rest her weary eyes and spend her days playing and learning with her loving forever family. Maggie has been spayed and is current on all her routine vaccinations.
Bullwinkle (Photo below)
Bullwinkle is a little older pup that is in need of a home and loving family. He is approximately 4 months old still full of playfulness and eager to please and he loves his Kong toys. Bullwinkle is a hound mix, his beautiful eyes will melt your heart, he wants nothing more than to be loved some good ear scratches and just throw a ball for him to chase. Bullwinkle does well with other dogs and loves everyone, he will be approximately medium size at maturity. Bullwinkle will continue to grow and learn with a family of his own. He has been neutered and is current on all his routine vaccinations.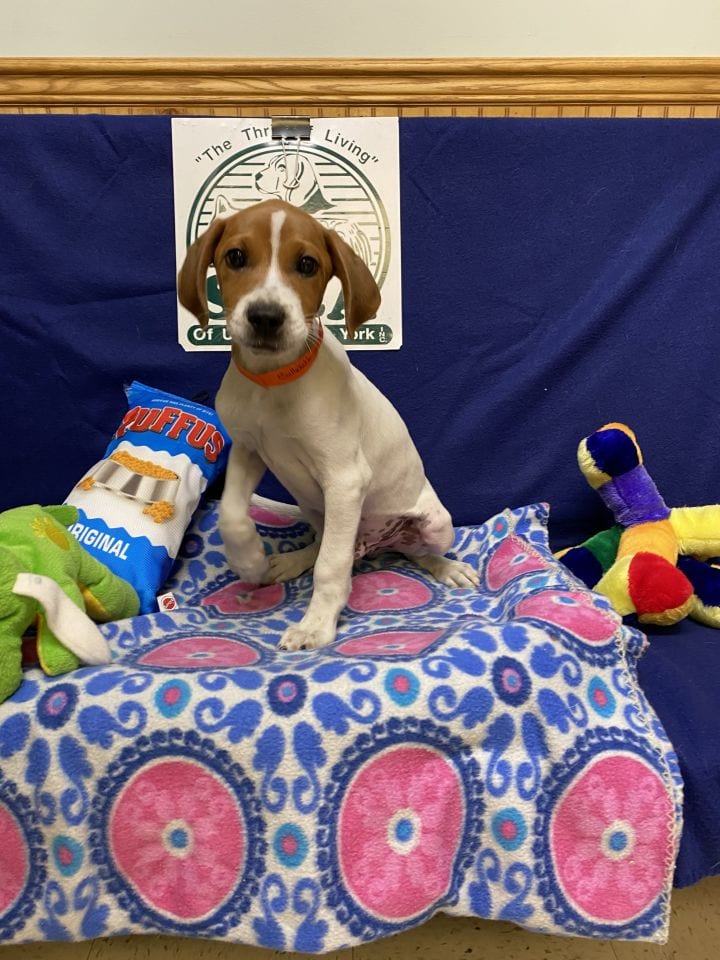 Remember that you can find information on ALL of the animals who are available for adoption at www.spcauny.org
Special thanks to WARREN TIRE SERVICE CENTERS OF UPSTATE NY for helping us present "THE PICK OF THE LITTER"