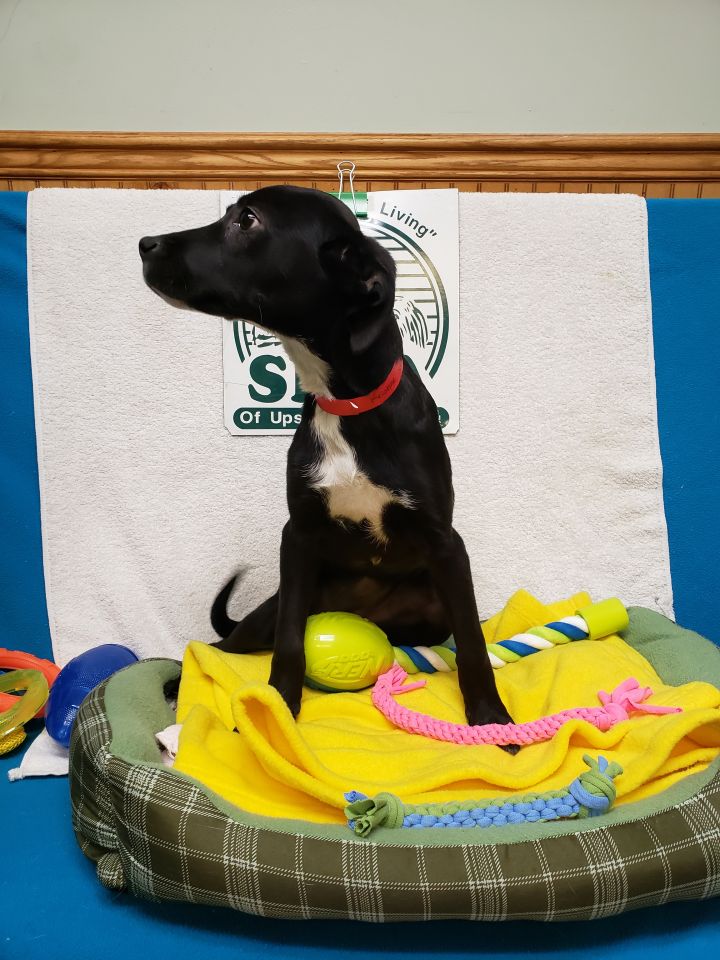 If you missed today's PICK OF THE LITTER from THE SPCA OF UPSTATE NY, here's the information on today's featured furry friends who are looking for furr-ever homes:

Kristine (Photogenic Pup)
Thinking of adopting that forever friend you've been longing for? We have one that's gonna not only be your friend but also your companion. Kristine is a retriever mix, she is about 4 months old and will be medium size when fully grown. Kristine has a great personality, she is full of spunk, loves to play, and she'll make a great walking buddy. When Kristine sees everyone she greets them with a tail wag. She loves her ears scratched, and does great with other dogs as well. This pup will do best with a family that can keep her active, have the time to play with her but also give her the love that she deserves. Wouldn't it be nice to come home from work or a long day out and be greeted by your tail wagging friend that is always ready to make your day even better. Kristine has been spayed and is current on all her routine vaccinations.
Little Leo (Camera Shy Cat)
Little Leo needs a forever home, one where he can spend his days lounging in the sun or curled up on your couch. He is a younger adult just about 2 years old. Leo loves to be pet and have his ears scratched. He's ok to be held but would rather be doing his own thing. When Leo is looking for your attention he will rub up against you for his scratches. Lil Leo gets along well with other cats so a companion would be fine for him. This big guy is a handsome black short hair, just looking for a chance to be in a home surrounded by a loving family. Leo has been neutered and is current on all his routine vaccinations.
Remember that you can find information on ALL of the animals who are available for adoption at www.spcauny.org
Special thanks to WARREN TIRE SERVICE CENTERS OF UPSTATE NY for helping us present "THE PICK OF THE LITTER"